Serving Los Angeles, Ventura And Orange Counties
Benefits Of Polished Concrete
Homeowners, retailers, educational and medical facilities are choosing polished concrete for their floor finish because of the competitive advantage polished flooring offers over other types of floor coverings.
Decorative concrete in the form of polished floors has become the logical choice because of the great value it delivers, and because it can compete aesthetically as well.
Concrete Polishing is the process of grinding, densifying, and honing concrete to a smooth surface.
The grinding process starts with a low-grit diamond, then progressively increases the grit to a smooth 800 – 3,000 grit level.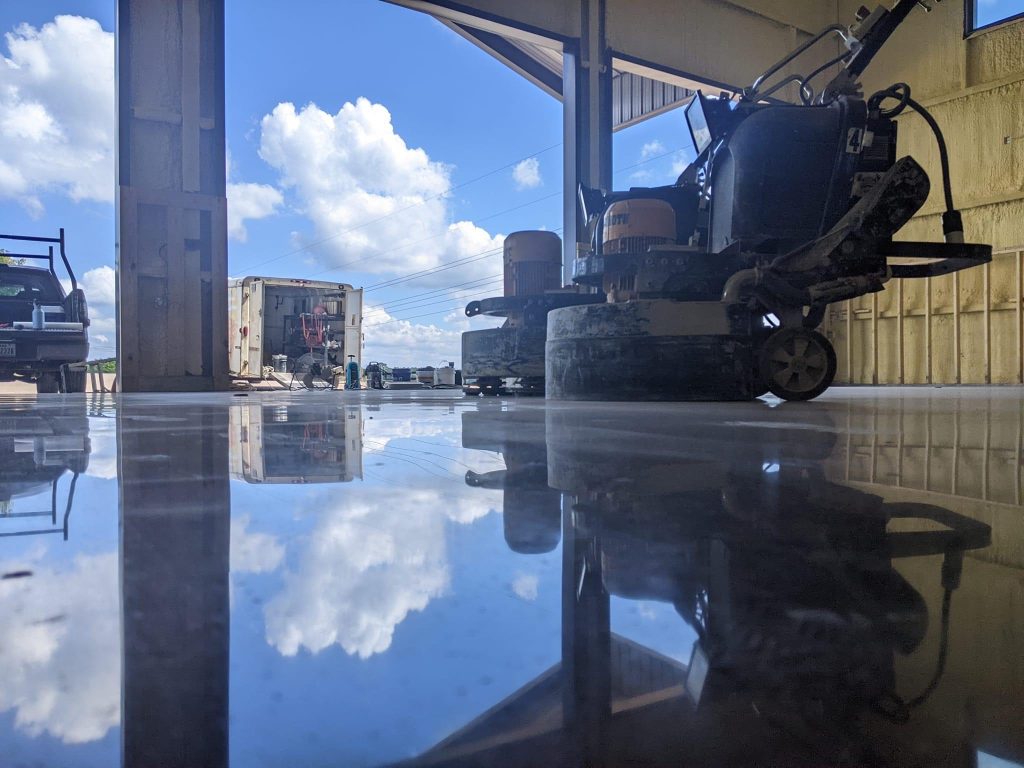 The concrete is also treated with a chemical densifier. The densifier hardens and seals the concrete from within, eliminating the need for a topical coating or sealer. Concrete floor surfaces, whether new or old, can now be grinded to a high-gloss finish that never needs waxes or coatings. The high-grit polished finish is ideal for high traffic areas and has many benefits over other flooring options.
The benefits of polished concrete floors include:

Large Warehouses & Warehouse Outlets

Retail Stores

Hotels & Restaurants

Office Buildings

Auto Showrooms

Private Residences